• Still finding errors?

• Still spending hours building reports?

• Still worried about audits?

• Still fighting with macros, excel formula and version control?

• Still doubting the outputs?
Managing EUETS or PPC emissions on spreadsheets is a recipe for disaster. Errors can go unnoticed for years and then appear at the worst possible time.
Get One Step Ahead - ensure your environmental compliance with proactive performance
monitoring.
Construct reports effortlessly! Tracker gathers the relevant, up-to-date, information at the
touch of a button, leaving you free to focus on environmental and performance improvement.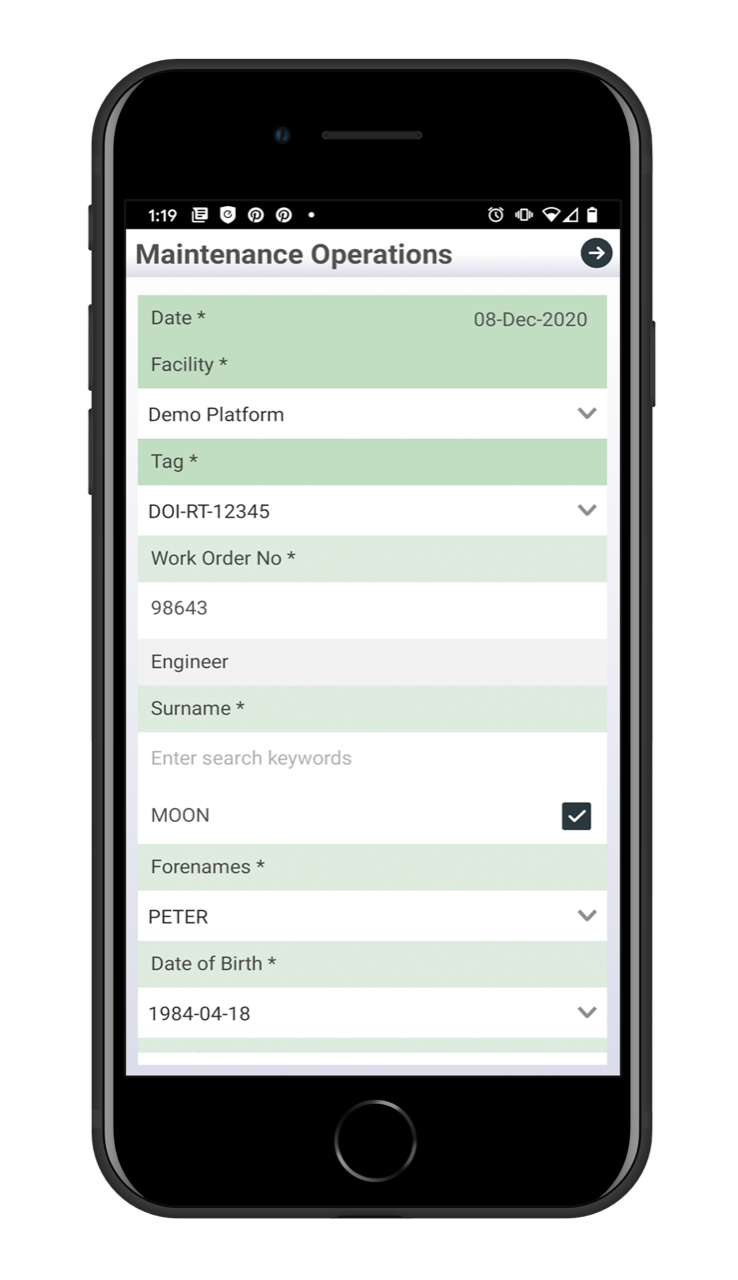 Solutions!
We understand the Oil and Gas industry faces even greater challenges monitoring and reporting environmental impacts. Tracker assists in every aspect of that challenge.
• Permitting

• Chemicals

• Emissions monitoring

• Produced Water

• F-Gas

• Waste

• Deposits

• Radiation
Gather all your environmental data into one central hub.
From exploration and production through to decommissioning, Tracker ensures environmental compliance and underpins best practice, enhancing your internal processes.
Testimonials
Tracker Users come from across the industry.
TAQA, Repsol Sinopec, Baker Hughes, Clariant, Dana Petroleum, Perenco, Trident...

Testimonials
Tracker Users come from across the industry.
TAQA, Repsol Sinopec, Baker Hughes, Clariant, Dana Petroleum, Perenco, Trident...
Repsol Sinopec Resources UK Limited
Repsol Sinopec Resources UK Limited Repsol Sinopec Resources UK Limited (Previously Talisman Sinopec Energy (UK) Limited) began implementation of Tracker in March 2011 across all its North Sea producing assets as well as its drilling programme.
Tracker has become a central data repository for reportable environmental data covering atmospherics, chemicals and oil in produced water, utilising a mix of Tracker's standard solution supplemented by bespoke development of end-user reports and xml data loads.
The system has been set up to allow data to be imported directly from hydrocarbon accounting systems and to deliver a consistent process for corporate and legislative reporting requirements.
TAQA Bratani Limited
Head of Health, Safety and Environment TAQA Bratani is one of the fastest-growing exploration and production companies working on the UKCS, having developed its portfolio significantly since first acquiring northern North Sea interests in 2008.
TAQA has been deploying Tracker from the outset to monitor against chemical permits associated with its operating assets and drilling activity. With a typical Tracker base of around 40 personnel, TAQA uses subcontractor security features to outsource some management and data recording responsibilities to third parties.
"From day one we worked with the Tracker team to reach a point quickly where the systems were working efficiently for us," says TAQA's Head of Health, Safety and Environment Alastair Maclean. "We take advantage of the flexibility of the system to use individual elements of Tracker to best effect in support of our operations at different times. Because it is effectively modular in nature we are able to add new assets to Tracker as they are introduced to our portfolio."
The Tracker team has added extra features to the TAQA system to suit specific business requirements – for specialist chemical tracking and upload offshore, for example. "Customer service has also been a significant feature of the relationship," adds Alastair. "Queries or operational challenges have always been dealt with quickly and effectively over the years."
"We have also been able to help shape the development of our own individual system – the Tracker team has been keen to hear our input, from a customer perspective, in terms of its practical application. That helps to ensure it is working to optimum efficiency on our behalf and remains as user-friendly as possible."
"Via an established user forum, we have been able to contribute our thoughts on the wider strategic development of Tracker, and share experiences and best practice with other operators."
RWE Dea UK
HSE Advisor RWE Dea UK is an established and progressive upstream gas production business with a portfolio of producing fields and undeveloped reserves in the southern North Sea. It has been using Tracker in support of its drilling programme since 2010 and is looking to extend its deployment as the business enters new phases of drilling and production activity.
RWE Dea UK uses Tracker specifically to monitor chemical usages in detail during drilling work and submit returns to EEMS. "We were previously using straightforward spreadsheet systems, and we opted to introduce Tracker because there are many advantages to performing the work online and facilitating consistent access for all appropriate personnel," says HSE adviser Susie Buswell.
"The Tracker package we use at present is well suited to our needs – we utilise it on a 'per well' basis for a large number of users."
The user base comprises offshore engineering personnel, who enter usage data into Tracker during operations, as well as their onshore counterparts and HSE staff. It also extends to staff in a network of contractor companies.
RWE Dea UK deploys Tracker to monitor chemical usage at section level during drilling: this provides the operator with an accurate degree of operational detail. Furthermore, it actively uses the Tracker 'alert' system to receive early warning when permit consents are under threat.
"We've received positive feedback on Tracker from offshore personnel. It's clear that it's proving itself in supporting day-to-day operational work," adds Susie. "Tracker is seen as a user-friendly system and it's working well for us."
About Us
Who We Are
Our team consists of highly experienced professionals with specialist knowledge in the Oil & Gas Sector, and a passion for building robust, market leading solutions.
Developed in 2007 – Tracker is proven and accepted as the trusted solution within the most stringent legislative arena in the World, offering a step change in the quality and management of organisation's environmental data.
Our friendly technical and customer support team provide outstanding service. When you need us, we're here to help.
Tracker is part of The Root-5 Group;
ISO9001 Quality Management and ISO14001 Environmental Management accredited organisation whose work is focused on quality systems, driven by innovation and a commitment to best practice.