• Site paperwork?

• Copying handwritten notes?

• Running site packs out to job sites?

• Digging through boxes of paperwork come licence renewal?
If you answered yes to any of the above - you need Tracker!
A complete paperless solution covering your site compliance requirements.
Promotes and encourages best practice on site.
Get site data in real time from your supervisor – saving your business:
• Paperwork, Administration and Travel time

• Storage, and Management costs
Take the pain and risk out of licence renewal - Find the relevant information at the touch of a button.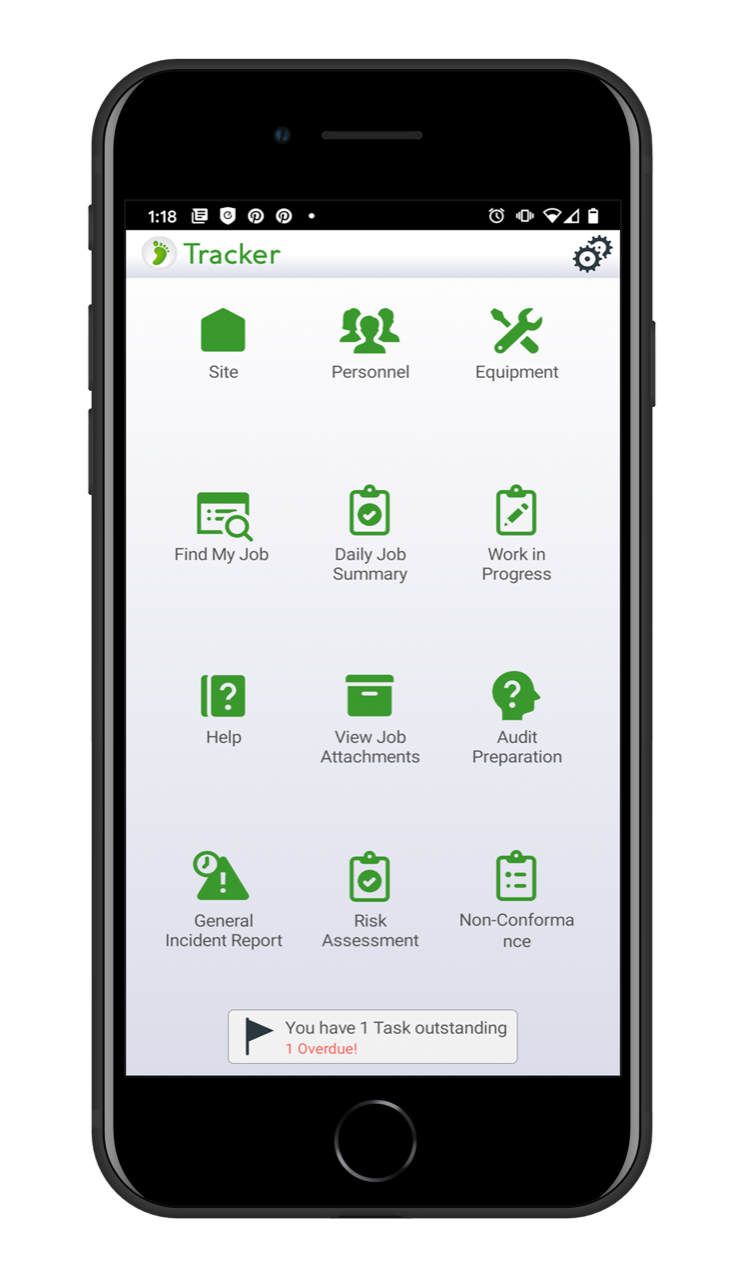 Eliminate Pen & Paper!
Runs on any tablet or mobile phone
• Runs offline so it's always available

• Simple, easy to use screens

• A certificate register with expiry alerts

• All job, site, equipment and personnel information in one place

• Easy monthly subscription - no hidden fees

• Easy to set up
Insights
Tracker insights posts go here
About Us
We are software experts with a solid track record of developing and delivering easy to use Apps. With a friendly support team ready to assist should you need us.
We keep our costs down and pass the savings onto our clients. If you can find a system that offers that same functionality at a lower cost let us know!
We maintain excellent working relationships with legislators, governing, and trade bodies and with a continual development program we ensure our client base remain at the leading edge.
Associate members of both ARCA and ACAD
Tracker is part of The Root-5 Group; ISO9001 Quality Management and ISO14001 Environmental Management certified organisation whose work is focused on quality systems, driven by innovation, commitment to best practice and a passion to make a difference.