The Root-5 Group
---
Software Solution Specialists
Combining over 70 years experience, The Root-5 Group delivers the highest standard of Software as a Service, backed by a solid team of industry experts. Since its launch in 2003, the Group has confronted industry challenges with innovative data management solutions and continues to deliver a portfolio of efficiency driving software products.
Our Software Solutions
---
Developed and Delivered by Industry Experts

Providing real-time visibility, TRACS is the leading equipment tracking and rental management software for the energy industry. Offering measurable key performance indicators, TRACS ensures clients reach maximum equipment utilisation with minimum costs.

A proactive data management system for organisations striving to achieve best practice. Managing impacts associated with Asbestos & Haz Waste, Oil & Gas, Water, Chemicals and Air Quality - understanding your industry and legislative challenges is Tracker's core function.

All the evidence required for your Licence Renewal, in one secure place, ready to submit digitally! Information gathered onsite is automatically available to your back-office team in real time. Our Mobile App can be used on any tablet or smartphone – even offline.
[pt_view id="38683feb97"]
Our Workflow Digitization Services
---
Transform any manual process into modern, efficiency-driving digital workflow reproductions
Our mobile workflows are device, technology and Auto ID agnostic and can be used on anything from a ruggedized tablet to a smart watch, on any operating platform from Android to iPhone. We have designed a solution that is, at its core, a user-intuitive way to record operational activities from any location.
A Formula for Successful Product Development
The square root of 5 is a very special number. It is a key part of the Golden Ratio, an aesthetically pleasing proportion that occurs throughout nature. First discovered by the ancient Greeks, the influence of the Golden Ratio can be found in every area of human endeavour, most notably art, architecture and mathematics.
At Root-5 we hold the conviction that software architecture and design should aspire to the same aesthetic embodied by the Golden Ratio. It is an established fact that well designed software is quick to build, simple to use and cheap to support. By blending our technical expertise with a creative flair, we aim to supply our clients with solutions that are easy to use, robust and highly cost effective.

Product Accreditations
---
An ISO accredited organisation, our work is focused on quality systems, driven by innovation and a commitment to best practice: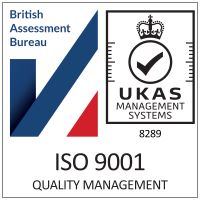 ISO9001 Quality Management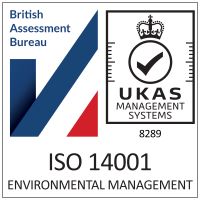 ISO14001 Environmental Management
---
About Us
Who We Are
Our team consists of highly experienced professionals with specialist knowledge in the complexities of rental equipment, inventory management and finance requirements.
The technical and customer support services we provide complement our solid track record of developing and delivering easy to use software tools. Software that offers a step change in the quality and management of your organisation's processes and data.
TRACS is part of The Root-5 Group;
ISO9001 Quality Management and ISO14001 Environmental Management certified organisation whose work is focused on quality systems, driven by innovation and a commitment to best practice.